"Being realistic is the most commonly traveled road to mediocrity."
Trying this again and I'm pretty happy about it. 
It's been a while, but I wanna try and get back at it slowly but surely. It's feeling like the timing is right. Was in need of a litte motivation and conveniently found it in this song: 
Taken from B.J.'s (what an unfortunate name) forthcoming Valentine's LP, "Pineapple Now-Laters" Dream II features audio clips from Will Smith interviews and production from THC (Kendrick Lamar/SchoolboyQ).

(via Tara on Yin & Yang)
An Oprah-quoting-New-Yorker that I know recently challenged me to create something everyday and convinced me to be HUNGRIER in 2012! We'll see how this goes.
OSTRICH
(pocket pillow for nap, 2011)
Working patterns are constantly evolving. We gradually spend more time in our working environments, and this in turn means that we often need to make work and rest fully compatible within the same space. Some cultures have assimilated this concept more naturally than others, but in general the workplace has rarely adapted to this new working-resting paradigm.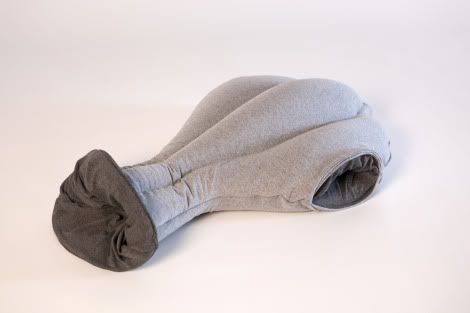 OSTRICH offers a micro environment in which to take a warm and comfortable power nap at ease. It is neither a pillow nor a cushion, nor a bed, nor a garment, but a bit of each at the same time. Its soothing cave-like interior shelters and isolates our head and hands (mind, senses and body) for a few minutes, without needing to leave our desk.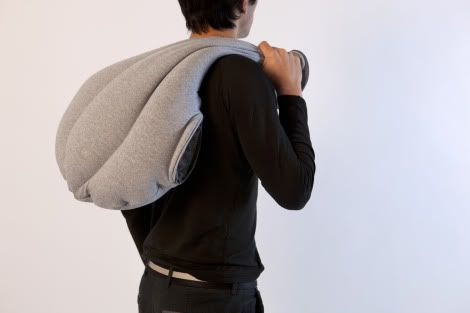 (Design by Kawamura Ganjavian)